January. The very word itself makes many shudder. Long nights, rain and that post-Christmas lull. It is, of course, the time of year when many choose to join a health club, as people make their annual promises to improve, or shake the guilt from Christmas excesses.
You are reading an article from The class of 2015, to read more about this you can visit the series homepage.
At Virgin Active, we want to encourage people to start thinking about the way that they exercise, so that being active is no longer about fleeting New Year's resolutions, but more about an adventure into activeness that keeps them moving all year long. It's why our campaign idea this year is "Always Discovering" – it marks our commitment to a year of innovation and inspiration to help people discover new ways to get active in our clubs and beyond.
Central to this promise, is redefining functional training through the introduction of The Grid. Functional training is a buzz word in the industry. What it means is exercising in a way that gives your entire body a workout, so that you can improve everything from strength to intensity and agility. Its popularity is a sign that people want variation in their visits to their health club: that spending hours on the running machine, or pulling endless miles on the rowing machine have their place, but also their limit.
Image from Virgin Active
The Grid helps people navigate the gym in a whole new way using floor layout, kit, programming and motivational coaching. Using The Grid layout, we've created classes based around the six fundamentals of movement - pull, push, bend, twist, lunge and squat - which help members get a full body workout and try exercises and equipment that they might otherwise overlook. As a fan of high-intensity interval training (or HIIT as it's known in the fitness industry) myself , I can attest to the toughness of these classes – they are great for burning calories, improving fitness, building strength or simply learning how to move better. This is an innovation of which I am truly proud and which I think will be a real hit (or should I say a HIIT) with members new and existing in 2015.
Another area that I am incredibly excited about is how we are embracing technology to enhance people's fitness routines, whether they are in club or elsewhere. This year we are bringing exclusive Virgin Active workouts out of the club and into people's homes through free virtual workouts. The idea is to take our classes into front rooms up and down the country, so that people can get a taste of our unique programmes and try something new in an environment where they feel comfortable. They will be able to try ZUU, a primal movement class, a Yoga/Pilates fusion called Nova and of course The Grid - all delivered by the fantastic creators of each of the programmes.
As in many other industries, new technology is disrupting the usual way of doing things. Continuing to embrace the digital world in 2015 will allow us to improve the experience and service we provide for our members. We want to lead the industry in our use of technology to integrate our member's active lives inside and outside of our clubs and give them the fullest possible picture of what they are achieving. Next year we will be opening two new Classic clubs in London that will have digital technology built into every step of our member's journey, from arrival, to the club floor.
Image from Virgin Active
Our first fully 'connected' clubs will see the latest club equipment link with fitness apps and devices, so members can track and measure their progress wherever they are. Members will be able to see how their workouts and walks to work combine, so that they can paint a truer picture of their overall activity levels. We believe that this is an important step in ensuring that our definition of activeness is not constrained to what happens in club but takes into account the entirety of our member's lifestyles.
Another area that I am particularly passionate about is how we, as a health and fitness industry, better mobilise ourselves to play a wider role in bringing activeness into the lives of more people. In 2014, in the UK, we made a commitment to giving half a million young people access to activeness over the next five years through our Active Inspiration programme. It has already touched the lives of many children across the UK, helping them to change the way that they feel about being active and most importantly to build confidence in themselves. We are watching a national crisis unfold in the UK where physical inactivity is responsible for 9% of premature deaths. This is on a par with the number caused by tobacco.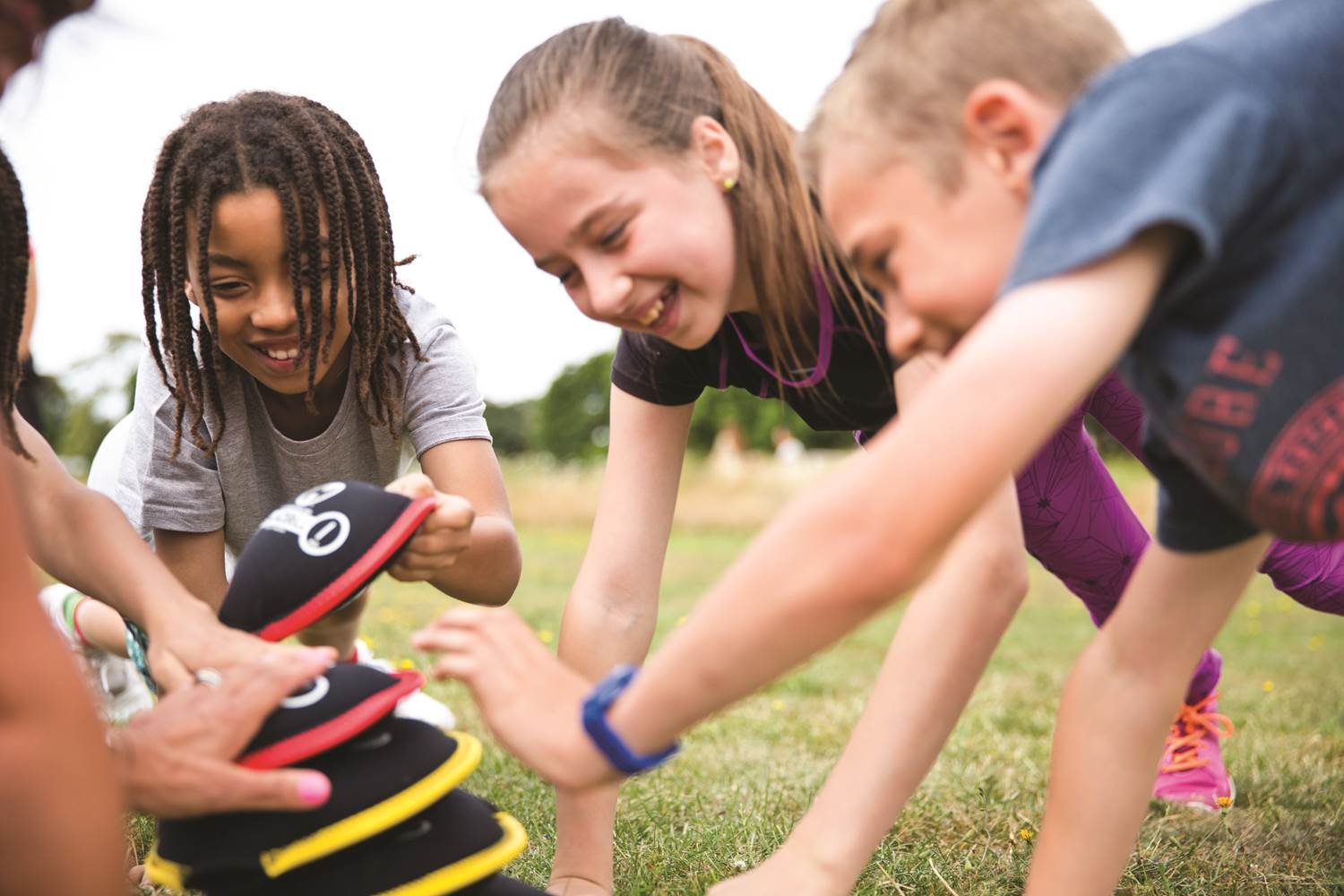 Image from Virgin Active
We should all be concerned that our children are less active now than at any other stage in history. The more that we can do to inspire young people to move, to get and stay active - whether in our clubs, or the communities around them - the more chance we have of inspiring the next generation to love being active. That's how we can truly change their lives for the better. Tackling the youth inactivity crisis is something our business cares about and I'm glad we're looking at how we can best make a contribution.
2015 is certainly going to be a busy and interesting year, in a vibrant and competitive sector. I, for one, am really excited about it. If we are able to inspire more people to join us in being active, and help our existing members continually discover new ways to keep their workouts fresh and interesting, it will have been a success.
This is a guest blog and may not represent the views of Virgin.com. Please see virgin.com/terms for more details.