Meet Bobby Grewal, an 80-year-old entrepreneur who will walk a marathon a day for the next five months and use his entrepreneurial skills to raise £1.5 million for charity.

Born in India, Bobby, a successful British businessman, is walking from the southern tip of India to Delhi, the capital city in the north of the country. He will walk roughly 25 miles a day and plans to raise the £1.5 million for the Great Ormond Street Hospital Charity, the Prince of Wales's British Asian Trust and other good causes. Bobby has already walked from north to south India, raising £100,000 to fund cancer and AIDS research. Now he's completing his project: Walk Full Circle.
Earlier in his life, though, Bobby faced some big challenges: He had always wanted to be a sportsman. At middle school, he was the smallest and fastest runner. An entrepreneur keeps going in the toughest times, and that's what Bobby did, even as a child.
"I was extremely active and interested in sports from the age of twelve but this was never encouraged," he remembers. "It was, in fact, discouraged by my middle school sports teacher at the time. He had other favourites. This is something I could never understand. Still I persevered with my passion. I might not have been the biggest boy but I was quicker in my movements and quicker in my thinking. This helped me outwit more powerful challengers and ensured my success."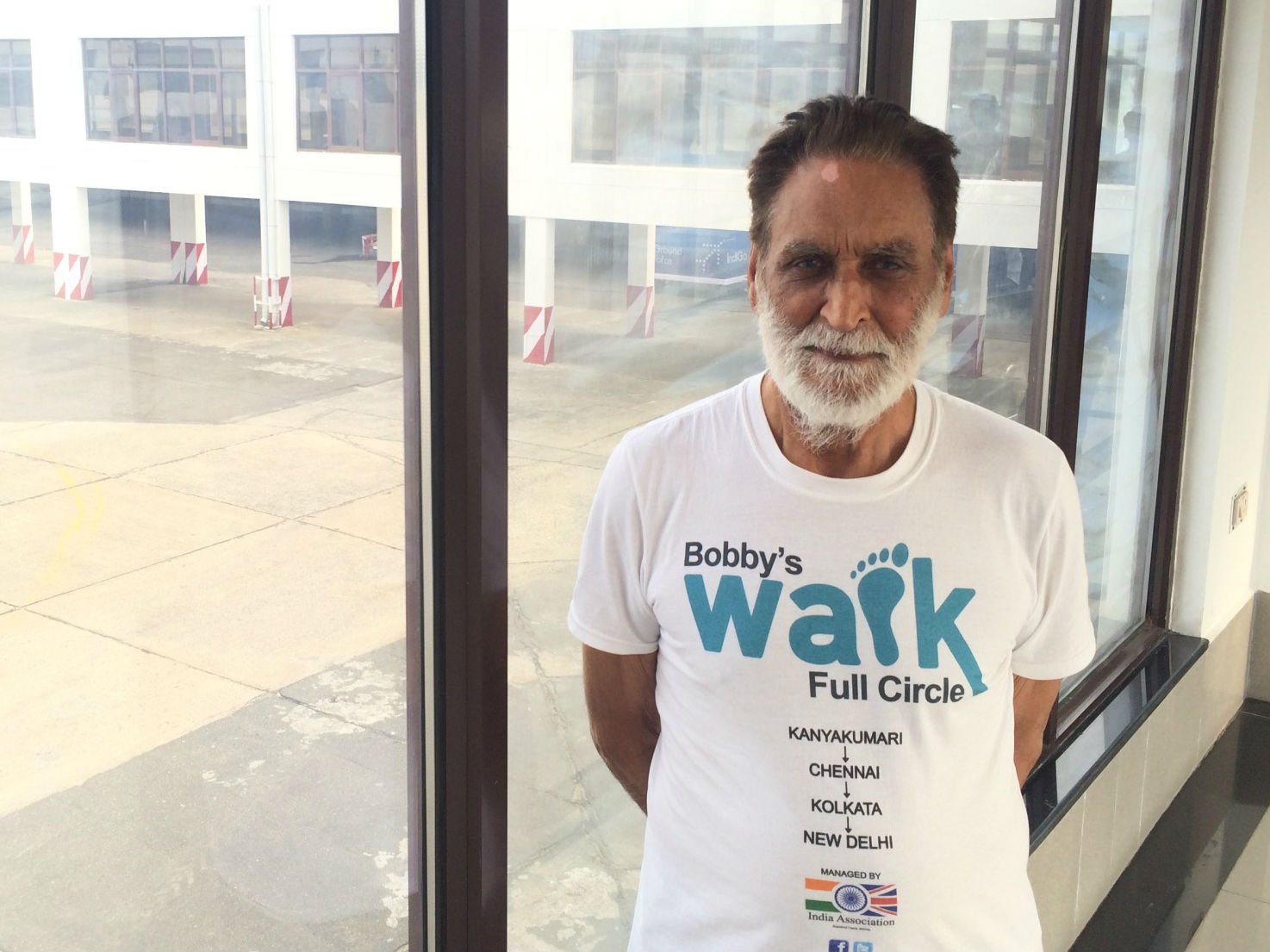 Image from Bobby's Walk Full Circle
At high school, Bobby excelled at hockey. But again, his sports teacher ignored him. Why?
"Probably because I was not good in his science subjects," Bobby admits. So he started playing for a neighbouring school on weekends. He was so good that the sports teacher there said he could one day play for India. The boy was enthused and hopeful.
Six myths of the modern entrepreneur
But then, fate struck. At around 16, a life- changing event occurred just two months before some important exams.
Bobby recalls, "I was playing the Indian national sport of Kabbadi in front of three hundred people for my school. My father and brother were also in the crowd. There was one boy on the opposing team who was much larger than the others and everyone was scared of tackling him.
"I wasn't scared and I set my sights on this lad. When the opportunity came, I tackled him and succeeded in bringing him down. Unfortunately I was below him and his full weight bore down on my right knee. I knew some serious damage had been done but I got my point, continued to play until the end, and saw my team win the match."
Bobby's knee injury never fully recovered due to the then lack of proper treatment for damaged ligaments and cartilage. It was the end of a professional sporting career although he continued to play hockey and earned a colour.
If there's a goal to achieve in something I like doing, I will apply all of my energy to that end
When he grew up and settled in the UK in 1958, he decided to become an entrepreneur. How did he do it?
"I just used common sense," he says. He started his first business in 1960, selling beds. Next he opened a delicatessen. Then he bought a couple of properties. He diversified into a chain of launderettes and dry cleaning outlets.
"Alongside this I started a commercial property business. I sold my delicatessen and concentrated on my launderettes/dry cleaning and property portfolio. The main thing that drove me was the fact I knew that I wasn't meant for factory work - though there's nothing wrong with factory work - and maybe this was instrumental to my modest success," Bobby explains.
Is everyone cut out for entrepreneurship?
In fact, he did very well and became a prominent British Indian. So what entrepreneurial skills does he apply to his charity work?
"I would say drive and passion. If there's a goal to achieve in something I like doing, I will apply all of my energy to that end," he says. "I can focus and direct my abilities in such situations. I feel you also need to know your limitations. There is no point going into business without proper research, only to stumble at the first hurdle. I know I can push myself and utilise every physical reserve I have within me. I would rather not start a challenge if I have to quit once I've begun."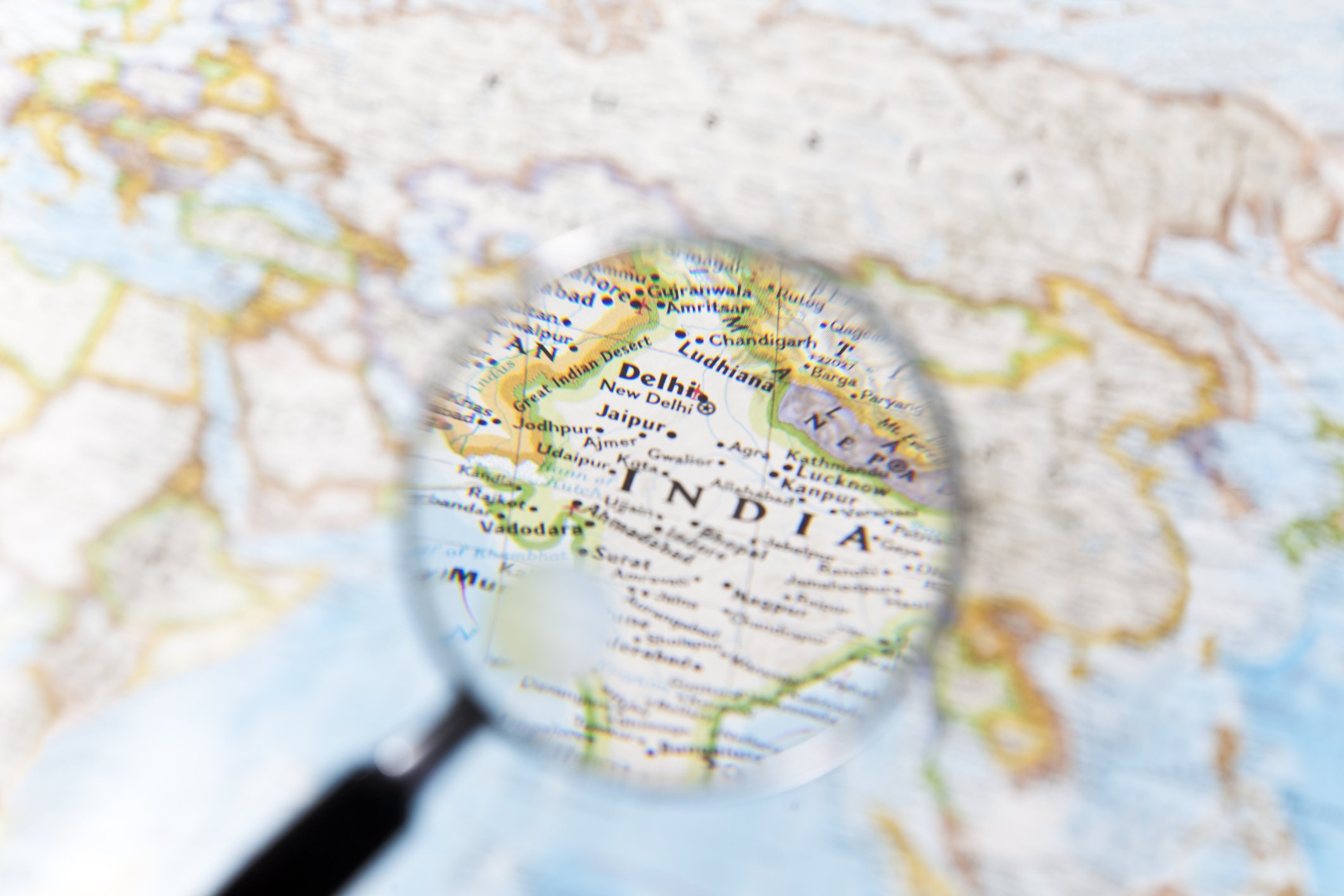 Entrepreneurs tend to think laterally. As part of the 'Walk Full Circle', mobile cancer screening camps will be set up in a few places along the way for the poor and needy.
Bobby's work has attracted support, but he always wants to raise more funds as he knows the money makes a visible difference to the lives of others.
He will be doing a live link up on Saturday 28th November with the Sterling Dental Foundation's fund raising dinner dance at the Hilton Metropole Hotel in London. The Sterling Group is putting its own resources behind Bobby's work and is looking forward to hearing how Bobby is doing on his tough challenge. Come along to this fun event, see how good your Bhangra dancing is!
This is a guest blog and may not represent the views of Virgin.com. Please see virgin.com/terms for more details.