In February 2011, Christchurch was struck by an earthquake for the second time in five months, this time resulting in 185 fatalities and bringing a city, already reeling, to its knees.

With lives lost, citizens displaced and businesses destroyed, the financial cost of the disaster was estimated at an enormous $40 billion, as economists claimed it could take two generations for Christchurch to fully recover.
The outlook was bleak for this city of just under 350,000 inhabitants, and surely the thought of leaving for greener pastures entered into the minds of all of them. Yet, for some, it provided encouragement to build something new from what remained, and strive for a better future.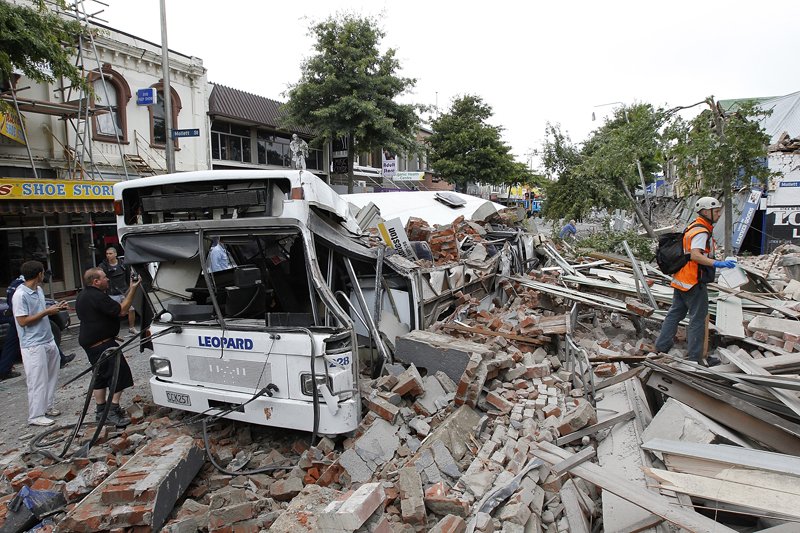 Prior to the earthquake Christchurch was already fertile ground for start-ups, with some 400 across various industries, while it was the technology sector where the growth was most notable. The earthquake may have destroyed or damaged the premises in which these businesses were based, but did not wipe out the companies themselves.
What it did do was strengthen the resolve to recover and embolden that Blitz-like spirit for everyone to dig and pull together.
In March 2011, one month on from the devastation, Will McLellan and Colin Anderson were speaking at New Zealand Trade and Enterprise (NZTE) as each faced the prospect of moving their respective business to another temporary location. From that conversation came Enterprise Precinct and Innovation Campus (EPIC), a new hub for start-ups in Christchurch, as Wil explains.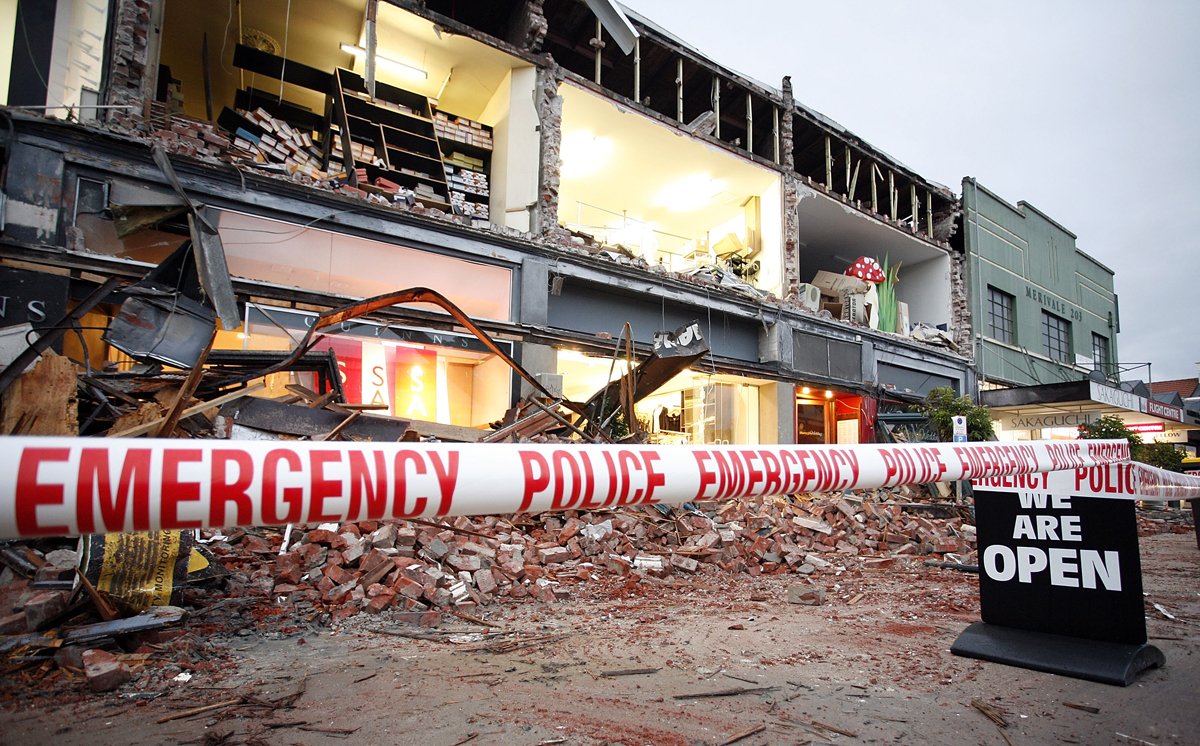 "Both of our companies had already moved several times, from damaged building to damaged building, and we were both planning for having to move again," he said. "We discussed the challenge of constantly moving locations and the disruption this causes a business.
Why do business in Christchurch?
Growing networks with strong international connections

Good partnership potential
New central business district
A city of the future
"We agreed how great the camaraderie was when we had shared space with other companies who had also been displaced by the earthquake. We also agreed that there was real value for companies of all sizes, with common interest to co-locate and benefit from both the business efficiencies moving together, sharing cost, and more importantly the business opportunities for collaboration."
Collaboration was the key theme from the get-go as the city mounted its recovery, with this willingness and requirement to work together key not just in Christchurch's business sector, but for everyone affected by the events.
The disaster brought out the best in people
"Community spirit was essential for business recovery for several reasons." Will explains. "Firstly people were mentally and emotionally drained from the stress of the quakes, aftershocks – of which there were over 15,000, extended lack of sleep – and from having their homes and businesses damaged or destroyed.
"New Zealand as a whole and Canterbury locally was an amazing place to be at that time. The disaster brought out the best in people. Everyone we engaged with had a "can do" attitude – without which many individuals and companies would have simply collapsed.
"This community spirit physically manifested in people providing support, help, advice and services without hesitation. That meant things could get done. Those results gave people hope. It was that hope and striving for a common goal that kept many of us going."
Over four years on since EPIC was conceived, and is a collaborative hub that, at present, is home to 16 companies covering industries such as gaming, web development and sustainability.
There is also backing from Google, Deloitte and Cisco, funding from Bank of New Zealand along with support from the government and the city council.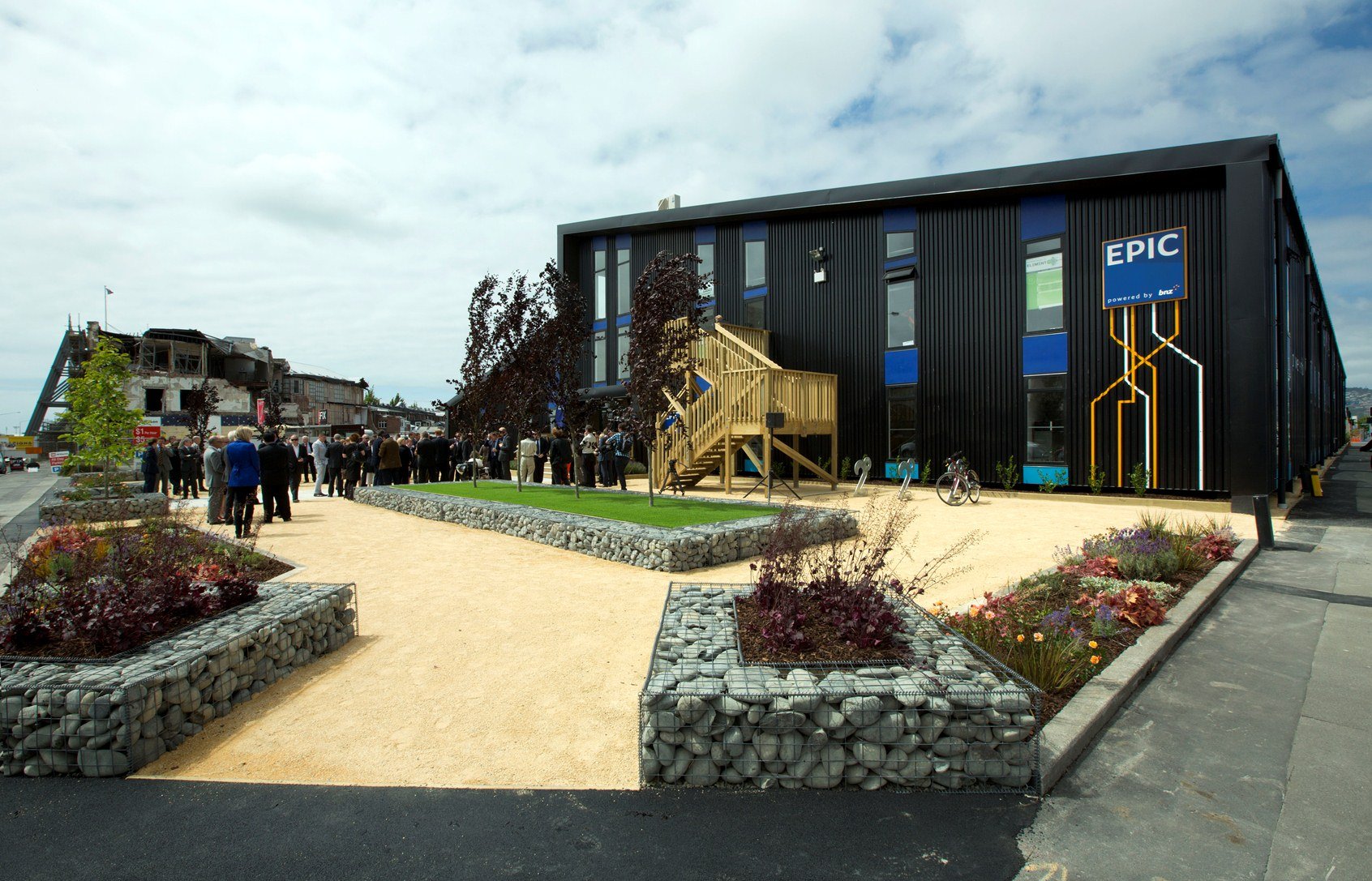 Image credit: EPIC
Christchurch is, it seems, a pretty good place to be doing business in 2015.
"The real magic of EPIC is not the building," Wil says. "Yes it's a great place full of amazing people supporting each other and building companies. However it's the community which uses the environment that is the real value."
Hubs: Modern business in Athens and Tel Aviv
"Our vision now is to connect more entrepreneurs through EPIC, both across New Zealand and across the world. We are talking to hubs nationally and internationally to see how we can leverage technology and physical events to provide people with visibility of initiatives which may be of interest to them and then connect people in a meaningful way so they can make things happen.
"If we succeed then people will share skills, experience and IP to create new solutions collaboratively for the future. It's a big goal, but a worthy one. You could say "it's EPIC"."
This is a guest blog and may not represent the views of Virgin.com. Please see virgin.com/terms for more details. Thumbnail from gettyimages.