When a dot.com company can be launched with minimal investment, in record time, starting up today seems easy compared with launching a business in the past.
Fifty years ago it was a big deal: barriers to market entry were formidable and businesses needed huge amounts of start-up capital. Compare that with today, and the ease with which entrepreneurs can bootstrap a business with a few hundred pounds, and via the Internet, access information and reach new markets almost instantly.
But are the challenges and risks of starting up any easier than they were 20, 30, even 40 years ago? The last few decades have been a time of technological transition, with affordable access to PCs in the 1980s superseded by mobile phones in 1990s, and cloud computing in the 2000s.
Modern technology may have eliminated many of the barriers, but have they actually made it easier to start up? Entrepreneur Svetlana Dragayeva, managing director of Phenomenon films and creator of the Virry app, believes so.
"It is the speed with which we now move from concept to development and fulfilment. We are constantly on the go and highly responsive to new trends, new technology and new ways of creating products. Technology always makes life easier. I can't imagine doing business in the 80s without mobiles, tech and devices," Dragayeva explains.
But you only have to recall the successes of some of the most influential entrepreneurs of the 70s and 80s; Donald Trump, Bill Gates, Anita Roddick, and Richard Branson, to know that they did, and in spectacular style.
It could be argued that this fairly unique cohort of business owners flourished because there was less competition around. But as Richard Branson points out, compared with today's entrepreneurs, they were also very much on their own.
Read: Global Entrepreneurship Week 2015
"While there wasn't as much competition within the start-up world all those years ago, today's business climate is more supportive of entrepreneurs. Technology is advancing fast and demanding rapid innovation, self-employment is on the rise and becoming an accepted norm," notes the Virgin Group Founder.
"Therefore companies and individuals are looking to invest in start-ups, and governments and business groups are supporting entrepreneurs with various loans, such as our own Virgin StartUp scheme."
Maybe it just took a different calibre of entrepreneur to succeed in the pre-digital era?
While entrepreneurs like Dragayeva balk at the idea of a tech-less start-up world, many successful pre-millennium entrepreneurs have adapted to and embraced technology to grow their business with the times.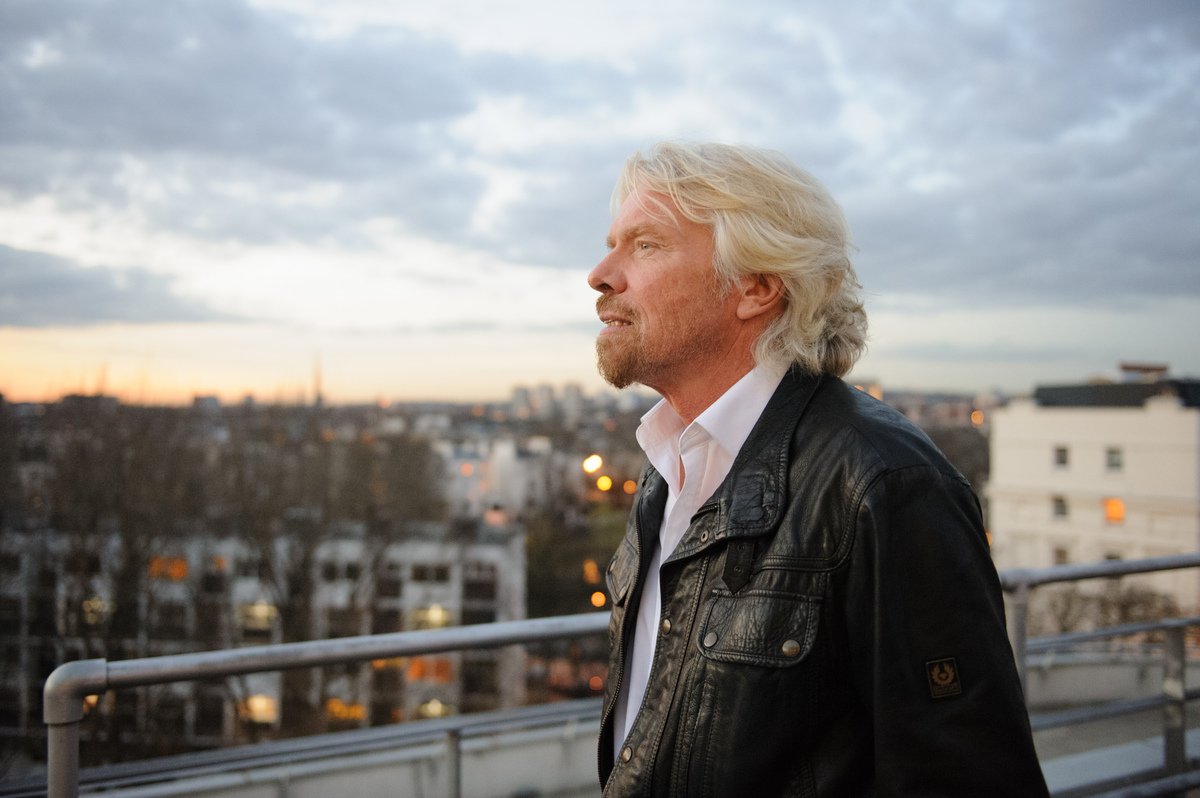 Image from Virgin.com
Crown Worldwide is a large privately owned global logistics group that is celebrating its 50th anniversary this year. Its founder Jim Thompson has seen it grow from a tiny start-up in 1965, in Yokohama, Japan, into a global giant, with 265 offices around the world.
He says: "Prior to the internet we would never have been able to afford the communications that we needed for our size of company, so when the internet came it made it a commercially viable way to communicate, it made a huge difference in managing a global business. That's why today I think even smaller companies can operate globally because of the connectivity that came about through the Internet."
Read: Richard Branson's advice for embracing obstacles
But Thompson says there are many similarities between the challenges of starting a business in 1965 and 2015.
He says: "If someone is going to start their own business they should be prepared to deal with all the obstacles that will come in their way. It is rarely ever a smooth ride; there are always difficulties, things that were unforeseen, but if you want to be successful you have to be the type of person that will persevere and push through all of those challenges."
One advantage that today's entrepreneurial generation has is easier access to funding for a good business idea.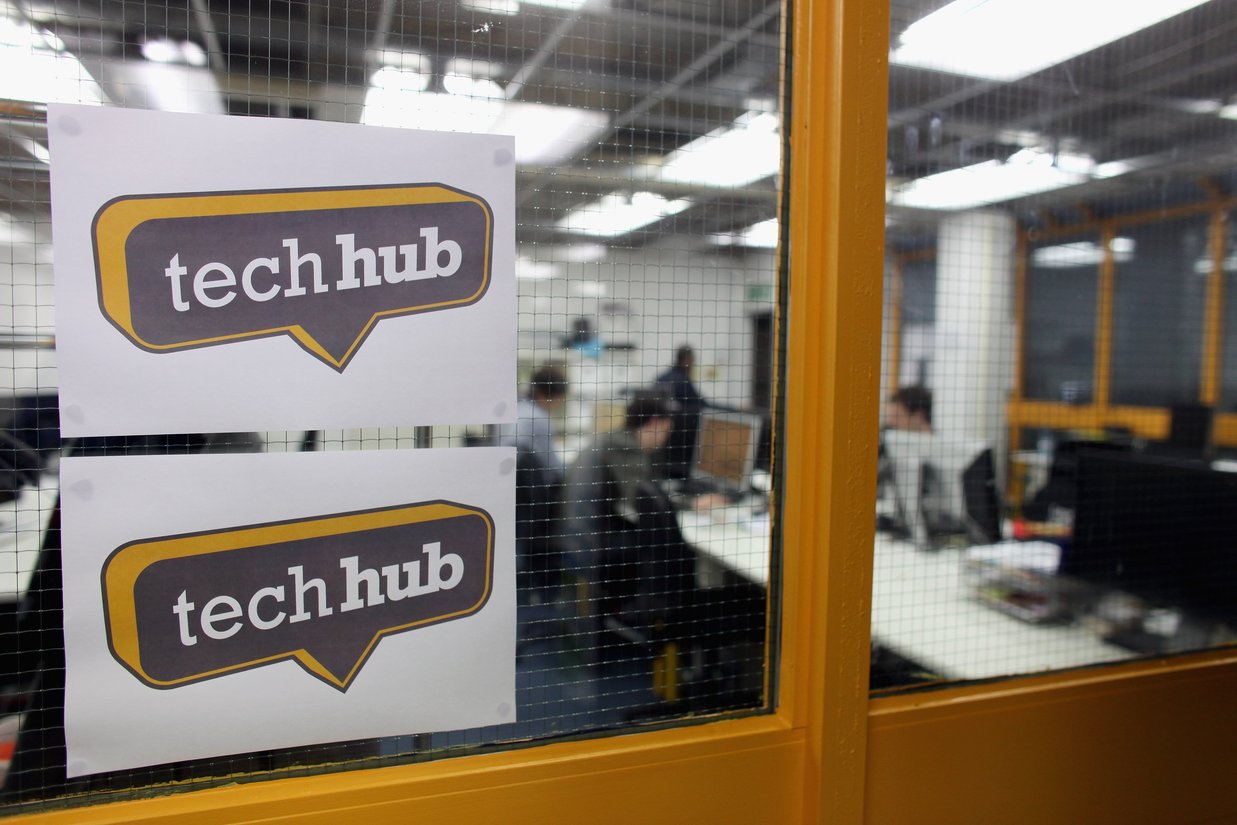 Lee Travers, CEO of fintech 'plug in and play' app hub Briqs, says: "Those who made money from smart tech investments are looking to do so again, which, coupled with the advances in technology, means that finding that initial investment is far easier."
The big drawback is that there are also more ideas, which makes it harder to market a new business and for entrepreneurs to successfully make themselves heard above the noise.
And, while it may be easier to start a business nowadays, it has never been more difficult to scale. The chances of a new enterprise to ascend as a scale-up are around 0.5 per cent, which means that only one out of 200 surviving new enterprises will become a scale-up, according to recent Deloitte research. Talent gaps and skill shortages are two of the main barriers. Yet somehow, the start-ups of the last century seemed to fare better at gathering momentum, size and global reach.

Whenever you are launching a business, success will come down to the qualities of its leader, says Norman Soutar, chief executive of William Jackson Food Group, a leading food manufacturer that started as a small Hull-based bakery in 1851.
He says: "In terms of challenges, those faced now are no harder than those in the 80s, but it's how you channel your resources, inspire and support your team and ultimately drive your vision forward that will determine how quickly you will succeed."

And as Richard Branson says: "Provided that you have a product or service that fills a gap in the market, it's a great time to be an entrepreneur."
- This is a guest blog and may not represent the views of Virgin.com. Please see virgin.com/terms for more details. Thumbnail from gettyimages.