Is there an age limit to being able to make a difference? Judging by the actions of these four individuals the answer is a resounding no, as despite their youth and possible lack of experience, they were able to have a real impact on generations of all ages...

But how was this able to happen? Has it become easier in recent years for young people to get their voices heard and impact change? The rise of events such as TEDxTeen are providing children and teens with a platform to share their ideas with a worldwide audience, while the internet is making it increasingly easier to spread ideas.
However, possibly the biggest boost to young people is the changing attitudes of the adults who surround them. No longer are children to be seen but not heard, instead people are realising that younger generations have just as much to offer as their parents, or grandparents, and should be given the same respect and listened to in the same way.
So how did these four take advantage of the changing conditions and make a difference?
Be childish
Adora Svitak was just 12 when she became the youngest person ever to give a TED Talk at TED2010. The activist and internationally published author (which happened when she was just 12) shared her thoughts with the audience on what they could learn from kids. Her message? Childish is a good thing sometimes.
"Kids can be full of inspiring aspirations and hopeful thinking," she says. "Like my wish that no-one went hungry or that everything were a free kind of utopia.
"How many of you still dream like that and believe in the possibilities? Sometimes a knowledge of history and the past failures of utopian ideals can be a burden because you know that if everything were free, then the food stocks would become depleted and scarce and lead to chaos. On the other hand, we kids still dream about perfection. And that's a good thing because in order to make anything a reality, you have to dream about it first."
Ask questions
"Why are we so bad at detecting pancreatic cancer?" asked 13 year old Jack Andraka after a close family friend died of the disease.
Some quick internet research found him his answer: the techniques used are 60 years old. It's also expensive and grossly inaccurate, missing 30 per cent of all pancreatic cancer. Jack decided there had to be a better way, so he asked the next question: "How do I fix this?"
Two years later, he was awarded the Intel International Science and Engineering Fair Gordon E Moore award of $75,000 for his new paper test to detect pancreatic cancer.
Be determined
At just 13, Malavath Poorna is the youngest person to climb Mount Everest, a challenge that many older than her have failed. The odds were stacked against the teenager from a rural area of India. Both her parents are both agricultural labourers and spend hours in the fields trying to make ends meet, making about 35,000 rupees (£355) a year. Looking after the family is "nothing but a challenge" for them, Malavath says.
Chosen from 150 children at her school, Andhra Pradesh Social Welfare Educational Society, to participate in the challenge as part of an initiative to promote excellence in the students, Malavath trained for eight months at a mountaineering institute in Darjeeling before the climb.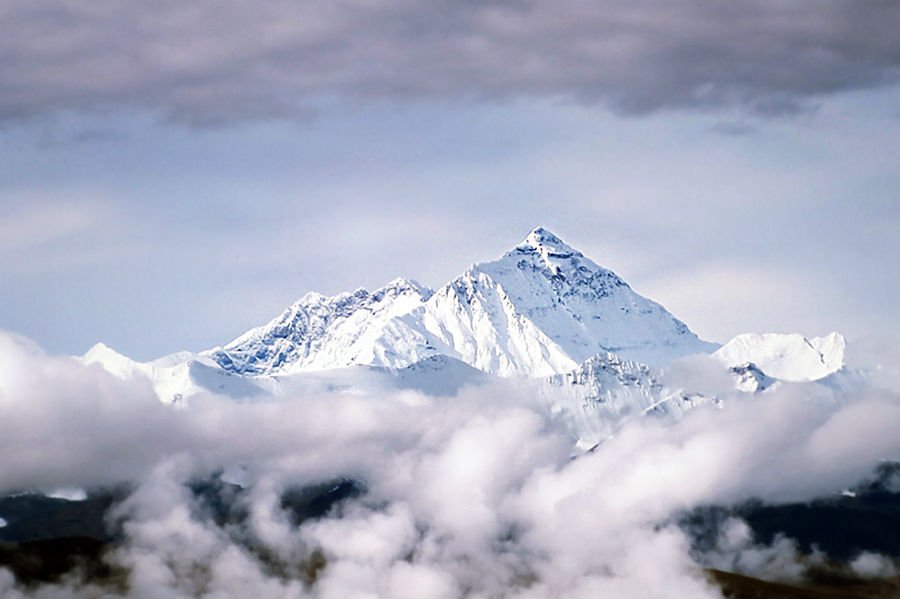 The task was not an easy one, it was a 52 day trek to reach the summit, the winds were harsh, and Malavath found that the packaged food they were eating made her ill. But she was determined to make it to the top.
"My willpower to prove that a tribal girl can do something kept me going," she says.
Don't be defeated
Malala Yousafzai made headlines worldwide when she was shot by the Taliban on her way to school in 2012. Last year she was awarded the Nobel Peace Prize for her struggle against the suppression of children and young people and for the right of all children to education. At 17, she is the youngest Nobel Prize laureate ever.
In 2009, when her school was about to be closed by the Taliban, 11-year-old Malala featured in a New York Times documentary about her right to an education. "They cannot stop me," she says. "I will get my education, if it is in [the] home, school or anyplace."
Despite the attempted assassination, Malala is determined not to let the Taliban win and in a 2013 interview with the BBC told them that she plans to return to Pakistan. "First of all I need to be fully empowered," she said. "And to make myself powerful, I only need one thing, that is education, so I will get education, then I'll go back to Pakistan.