Deciding what to buy is a choice we face every day and today, more than ever, these choices have moral weight. A new paradigm shift, 'conscious consumption' is here to change the way we buy the things we 'need'. Now, powered by technology, a handful of pioneering brands and famous faces are changing the way we shop forever...
Most of us know that environmental and social damage occurs in the creation of many of the products in our lives. Even for the most well intended amongst us, it is difficult to cut through the noise and get reliable, authentic information.
Some stats to set the scene - in 2012, it was estimated that by this year (2015) the global apparel industry would produce more than 400 billion square meters of fabric per year, representing nearly enough material to cover the state of California annually. Combine that with the knowledge that of the materials currently flowing through the consumer economy, only one per cent remains in use six months after sale, and you begin to see the scale of the problem we face.
And this isn't just a waste problem. As we demand more fast-fashion, manufacturers respond, and squeeze their supply chains to benefit their bottom line. From a mobile phone to a bottle of wine - every product has a story, a journey of people, places and materials. Sometimes these stories are positive, but sometimes they are not.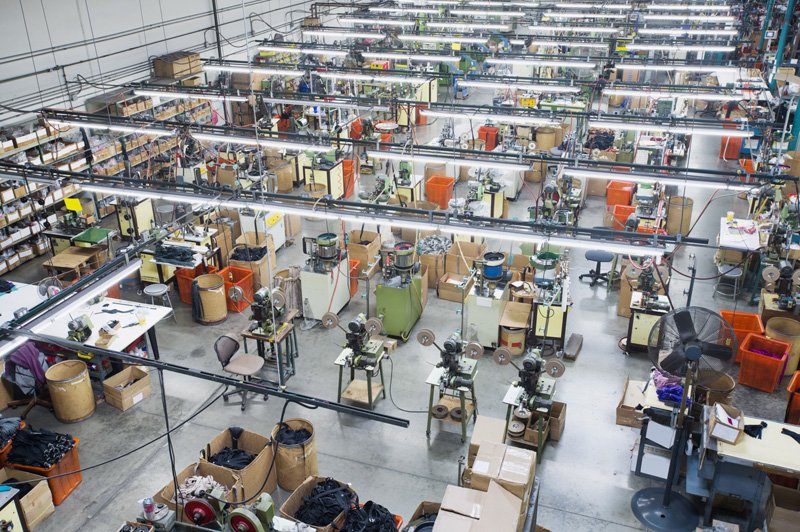 To tackle this challenge, I created the social enterprise, Provenance. It is launching this year as a web application and network, which uses data technology to present authentic stories of products. Provenance will be just one part of the drive towards conscious consumerism.
We are amongst a wave of tech innovators, for example Sourcemap.com and Think Dirty, that are harnessing the power of data to promote a more conscious form of product consumption. Like any movement, conscious consumerism is reliant on its trail-blazers and community. They might be entrepreneurs or technologists, designers and manufacturers or global brands and well-known faces, but they are all championing the need for greater transparency, less waste and are fighting to take those concerns out of the shadows and into the mainstream.
In setting up my own business, I have been inspired by individuals and brands who are genuinely disrupting the status quo, boldly pursuing transparency and openness.
Patagonia was one, widely regarded as a pioneer of the conscious consumption movement. The founders of the brand talk about it being 'ensnared in the global industrial economy' but are nonetheless dedicated to promoting conscious, responsible consumption. They tore up the retail rulebook and encouraged consumers to repair, as well as buy - as demonstrated through their partnership with Ifixit. Importantly, Patagonia is a successful company, proving that profit doesn't need to be traded in against purpose and their success has inspired a new generation of businesses, including Everlane.com, Zady.com, Howies and North Face.
Profit doesn't need to be traded in against purpose.
Other inspirational figureheads behind the movement include the founders of Fashion Revolution Day, Carry Somers and Orsolo De Castro. They decided that 'enough was enough' and have put a stake in the ground to lead a change in fashion industry supply chains. The first Fashion Revolution Day took place in April 2014, in response to the devastating deaths of 1,133 people in the collapse of the Rana Plaza factory complex in Dhaka, Bangladesh. Last year it became a trending topic on twitter around the world. It now operates across 60 countries globally with tens of thousands of followers asking "who made your clothes?".
Fashion is not an industry that lends itself naturally to conscious consumption - there have been well-documented atrocities in supply chains that have become more acute since consumer demand for cheap clothing has grown. But for the innovators, a dedication to conscious consumption and the goal of supply chain transparency offers up a design challenge and opportunity.
Bruno Pieters, a Belgian designer and former art director at Hugo Boss returned to the industry after a two year sabbatical by launching Honest By, a high-fashion brand will a 100 per cent transparent supply chain. Every item displays details of everything, from where the buttons were bought to how much the fabric costs - radically altering shopper knowledge at point of sale.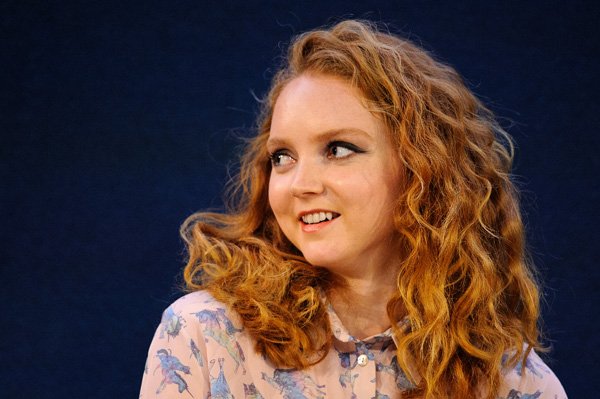 Lily Cole [pictured] is another conscious consumption advocate that started her career in the fashion industry and is passionate about the ways in which economics have an effect on our relationship with the planet. Through her business Impossible.com and through collaborations with Veja shoes, she has used her profile to add weight to the debate about responsible purchasing.
Other celebrities rallying behind the cause are Olivia Wilde, who backs a series of humanitarian causes, is the face of H&M's conscious fashion line and founded Consciousco.co and Jessica Alba, who founded wildly successful Honest Company, selling baby products with full ingredients and certifications on display and an honest approach for customers eager to know more.
These champions of the conscious consumer movement will be crucial in its growth, and there is no doubt we are at the foothills of what could become a very powerful movement. It is these people and brands that are proving the model works., seeking out a solution to the negative impact consumerism is having on our world.
This is a guest blog and may not represent the views of Virgin.com. Please see virgin.com/terms for more details. Thumbnail from gettyimages.