Virgin Mobile Australia have big plans for 2015 – it's shaping up to be an exciting one for our company and our brand as we launch into year two of our commitment to make mobile better in Australia...
You are reading an article from The class of 2015, to read more about this you can visit the series homepage.
2014 saw us begin the journey to become a company who wanted to build a business of purpose. For our people, it's given a day to day determination to regularly test our thinking, our plans, our products and how we make our customers experience better
As part of this vision, we launched some big moments for Virgin Mobile last year, including our #mealforameal campaign which saw Aussies add this simple hashtag to their food pics on social channels to enable us to deliver a real meal to someone in need through our charity partner, OzHarvest. The campaign was more successful than we could ever have hoped with over 220,000 meals delivered so far, unprompted involvement from chefs such as Jamie Oliver, Raymond Blanc and Matt Moran, and over 40% of our staff volunteering for OzHarvest. It marked the start of a great partnership with OzHarvest – an inspiring food rescue charity who share our commitment to changing the game for the better.
Partnerships like this will continue to be an exciting area for us in 2015, with charities like OzHarvest and also R U OK? who we launched a successful campaign last year. As with OzHarvest, we joined forces with R U OK? after recognising a valuable role we as a communication company could play in helping them achieve their mission of encouraging regular and meaningful conversation.
We'll continue to base our partnerships on these shared values, as well as a strong purpose – but start to look at interesting new areas like entertainment and retail to make mobile better in even more areas of our customers' lives.
There's never been a more exciting time to be part of such a dynamic industry as mobile phones. These little pocket miracles keep us connected to everything and everyone we care about and continue to become more and more important to our lives. At the same time, the amazing things mobiles can do continue to become more and more advanced – replacing our wallets, tracking & advising on our health and taking over from TVs and desktop PCs.
Personally I'm excited to hear what's next – what new boundary has been pushed and what new innovation will be announced this year. The release of the Apple Watch in 2015 will be a big moment in the category, as the use of 'wearable' technology becomes much more mainstream, with customers continually tracking aspects of their lifestyle and being 'more' always-on. At Virgin Mobile we will have an important role to assist our customers navigate through this major technology change.
The release of the Apple Watch in 2015 will be a big moment
Innovation is what makes the Mobile Phone industry tick both in terms of new hardware and functionality, as well as adapting products to meet customers' changing needs. This is a huge area of focus for us in 2015 – by the middle of the year we plan to launch a market first product innovation which will revolutionise how we sell our products. We're in it to change the game for the better – to shake up the tired old telco market both in terms of the product itself and how we market it.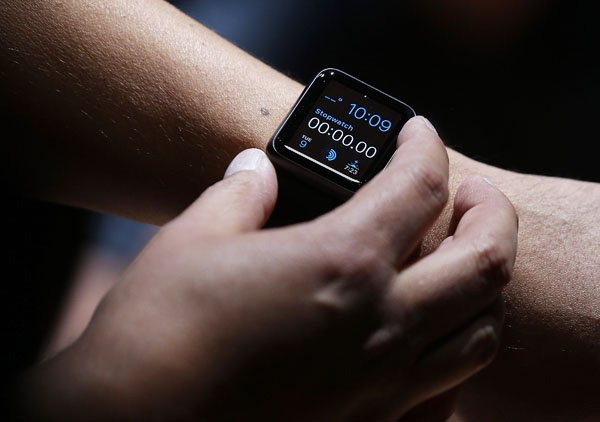 As well as a focus on what we provide for our customers in 2015, we're also thinking about our own people. We've always been a 'people first' company and with a People NPS which has increased tenfold from +5 to +50 in recent times, we want to build on that momentum as one of the highest rating places to work in Australia. Our retail staff will be a big part of this – we recently took control of all of our 73 retail stores across the country so our challenge now is making those staff feel like part of the family. We've got big plans to look at our retail environment too – we know what makes Virgin, Virgin in our brand campaigns and products, but how do we create that same magic in our stores so our customers feel we walk the walk?
Another exciting area for us in 2015 will be how we continue to build on the brilliant relationships we already have with the rest of the Aussie Virgin family. There's a lot of potential to investigate how we can offer the technology smarts to our friends at Virgin Money or the airline, Virgin Australia to make both of our customers' experience even more red hot and remarkable. We know our customers in Oz are often what we call 'Virgin Admirers' – they're big fans of the brand and love to be part of it, presenting us with a great opportunity to offer them more services from the family.
2015 is shaping up to be a brave year for Virgin Mobile Australia with market changing innovation in our product space, as we continue our commitment to being a brand of purpose which changes the game for good.
This is a guest blog and may not represent the views of Virgin.com. Please see virgin.com/terms for more details. Thumbnail from gettyimages.