It's really tough to write a genuinely insightful article commenting on the 'crystal ball' future of the music industry. After all, we're only two weeks into 2015, and the only trends I can accurately deduce from Alcopop HQ so far are that subverting right-wing political websites is a very difficult game, and T Shirts inspired by the popular flick 'Cocktail' are extremely popular…
You are reading an article from The class of 2015, to read more about this you can visit the series homepage.
One thing that is for sure though, is that the importance of streaming will keep growing – recent figures from Entertainment Retailers Association not only show a 65% increase in music streaming services, but a rather shocking 15% fall in digital sales in the UK... It seems that listening for free on the likes of Spotify and Deezer is undeniably cannibalising those previously ever-reliable iTunes sales – and with brand new big-budget streaming services set to launch in 2015, it's a trend set to continue.
Perhaps even more interestingly though, the well-publicised death of the physical format (ahem) has slowed right up, dropping just 5% - as the popularity of vinyl and online *megafanbundles* have flourished. The ease of self-curating ones own music taste via favourite blogs and streaming sites seems to work quite nicely for the more passionate music fan – and once they've chosen their favourite new bands; the excitement of owning some wonderful merchandise from them is proving to still be extremely appealing. The popularity of streaming and mass access to new music is encouraging real music fans to get back out there, and buy physical records again.
I predict that 2015 will be the year of merch. Quite simply - bands dreaming up ever more personal, creative and extravagant ways to tempt the casual listener into becoming a bona fide super fan. After all, as Jess Acreman, founder of MerchMouth.com, says, "There's no better way to show you love a band than by wearing their name with pride!"
Fans love merchandise - whether it's keeping it simple with your one colour tee or releasing a vinyl with meteorite in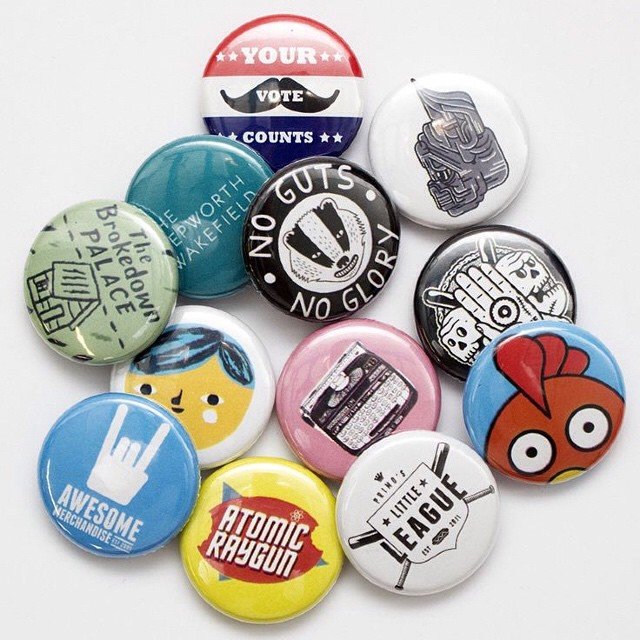 I also spoke to Jhon Cosgrove of Awesome Merchandise, one of the leading exponents of creative merch in the UK (who apparently created over 7.5 million items in 2014 alone) - who was keen to point out that making your fans feel a part of what you're doing is absolutely vital, from humble beginnings right up to the point you're selling out stadiums across the globe.
"Fans love merchandise - whether it's keeping it simple with your one colour tee or releasing a vinyl with meteorite in - it's cool to keep your followers involved and let them be a part of the band."
To use a crude analogy, if you like two bands, but one of them is on your bedroom wall, etched into your speakers, emblazoned on your favourite tee shirt and sending you personalised messages of Twitter, while the other is stuck somewhere in the middle of a gigantic iTunes catalogue, who are you more likely to fall in love with? Jhon again: "Bands work super-hard to create great music but it's so much more difficult to sell CDs with such platforms as Spotify around.... so they need to get out there and make their band's commercial presence as fun as possible."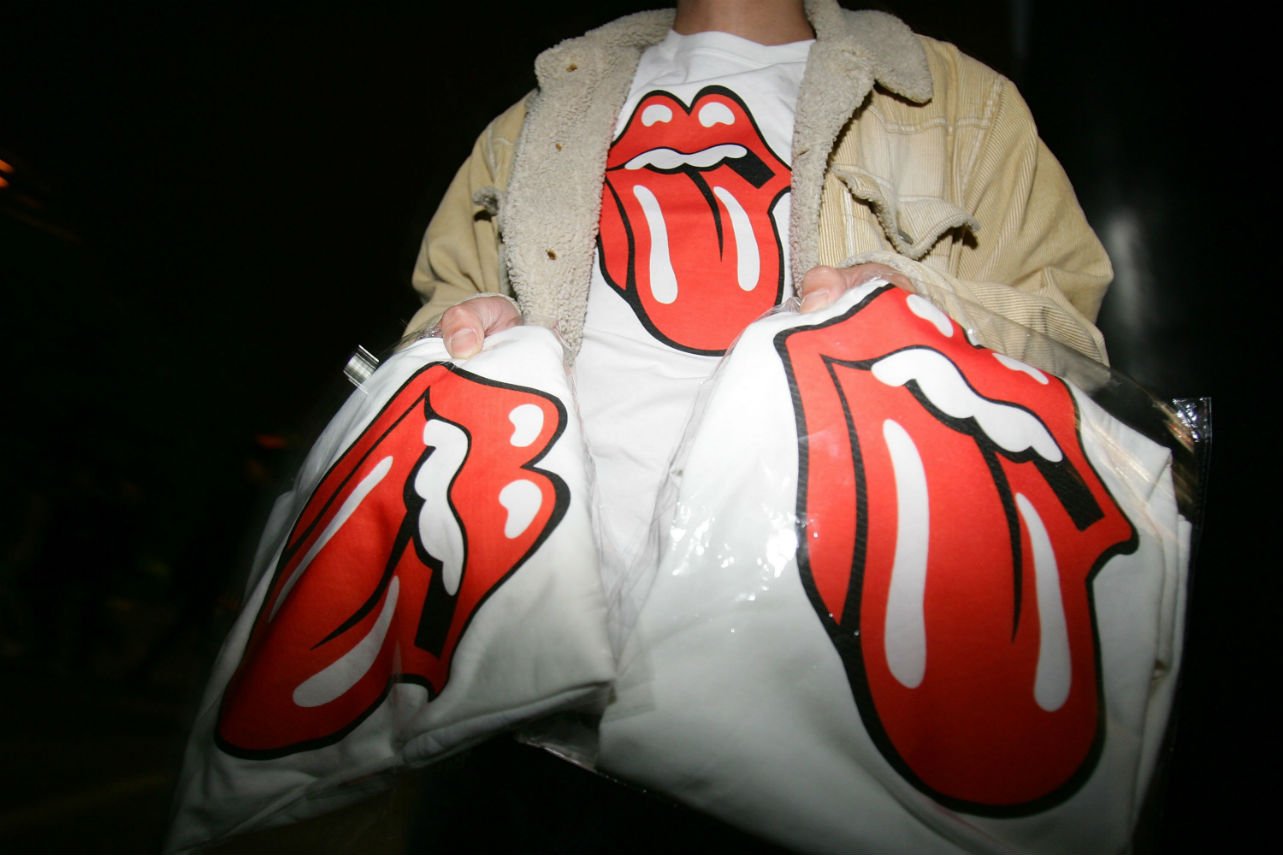 But if merch is the key in 2015, what element of it is set to end up filling every band's van come the summer? Tees and records are staple of course, but acts have so much more scope now. Sure, Christmas jumpers have been done to death, and does anyone still genuinely want branded keyrings? Well Jhon is of the opinion that a bit of temporary ink (or camelid-based clothing) could be the way forward. "We like to keep things as interesting as possible at Awesome Merch and we're developing hundreds of new products. We'd like to say llama waistcoats but we reckon temporary tattoos with custom packaging are gonna' be totally awesome."
Well, I can't argue with that. But what other fantastic things are out there? For those of you looking for inspiration, we asked Twitter users to recall some of their finest merch moments. Obviously a fan of animals, @BigCatMerv rated the band A's Dog Coats awesome, whilst @Tangentfur extolled the virtues of personalised merch, saying Handsome Furs sold band pillowcases - cheap, unique and they signed them all after the show. Shoelaces by Brand New in 2003 were still being used by @A_Of_Traits over a decade on, which says a lot for their influence, whilst @Firesuiteband reminded us of the Mew snowglobes – one of the loveliest items of merch I've ever seen.
Cool products have always been important to bands paying their way and engaging fans, but with the rise in streaming, fall in digital sales and continued desire for something truly special… 2015 could be a truly be the year of merch.
This is a guest blog and may not represent the views of Virgin.com. Please see virgin.com/terms for more details. Thumbnail from gettyimages.