Think of leading lights in the space and innovation industries and names like John Glenn, Neil Armstrong, and the famous Wright Brothers are probably the first that spring to mind…

Aviation and space exploration have always been considered a man's world, yet a look back through history reveals that both sectors are surprisingly gender diverse. And while their stories may not have made the same impact on popular history as those of their male counterparts, there is an undoubtedly impressive line-up of female pioneers that helped shape modern aviation and space travel. It is these to which today's female pilots and astronauts owe a huge debt of gratitude.
That the Wright Brothers were the first to achieve machine-powered flight by humans in 1903 is standard pub quiz fare. Far less easy to recall is the name of their sister Katherine Wright, who her more famous brothers tirelessly paid tribute to for all the financial and moral support she had given them.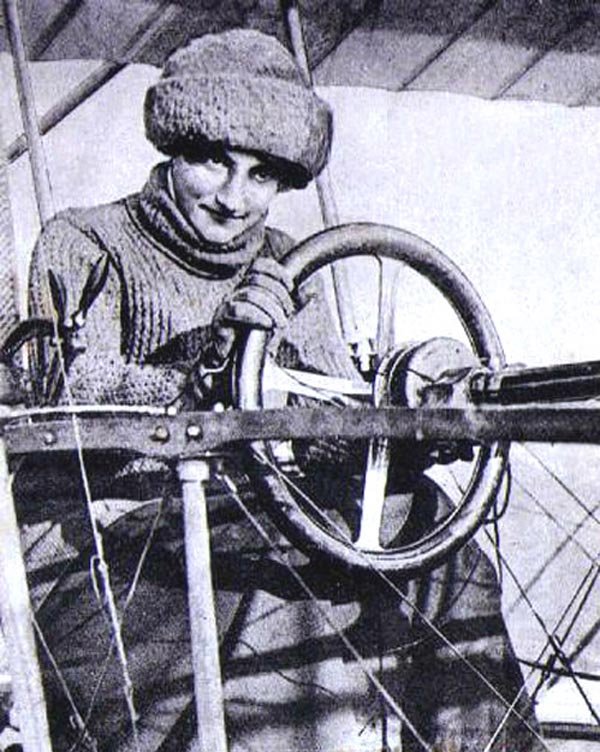 First solo female pilot
In 1909, around the same time that Katherine Wright was accompanying Orville and Wilbur on their demo flights in France, the French Baroness Raymonde de Laroche [left] became the first woman in the world to fly solo and earn her fixed wing pilot's license.
Inspired by the Baroness, Bessica Raiche decided to emulated her solo flight, and in 1910 was the first American woman to do so, even more daringly, in an aircraft that she and her French husband had built in their own home, using bamboo, silk and bicycle wheels.
These early female aviation pioneers clearly made an impression on subsequent generations of women, including those from ethnically diverse backgrounds. Being denied entry to US flying schools did not deter budding African American pilot Bessie Coleman [below], who learned to speak French and moved to France to achieve her goal. She became the first female pilot of African American descent to hold an international pilot license.
First African American female pilot
By 1932 things were looking up for women with 'mile high' career aspirations when Asian American Katherine Cheung gained her international license and began working as a commercial pilot. She filled her spare time taking part in flying races and performing aerobatics in an open cockpit.
Women were beginning to establish a presence, albeit a small one, in the male-dominated commercial airline industry, but often encountered resistance. Helen Richey beat off stiff competition from a line-up of male pilots to become a co-pilot for Central Airlines, but when her male colleagues treated her unfairly, she decided to resign.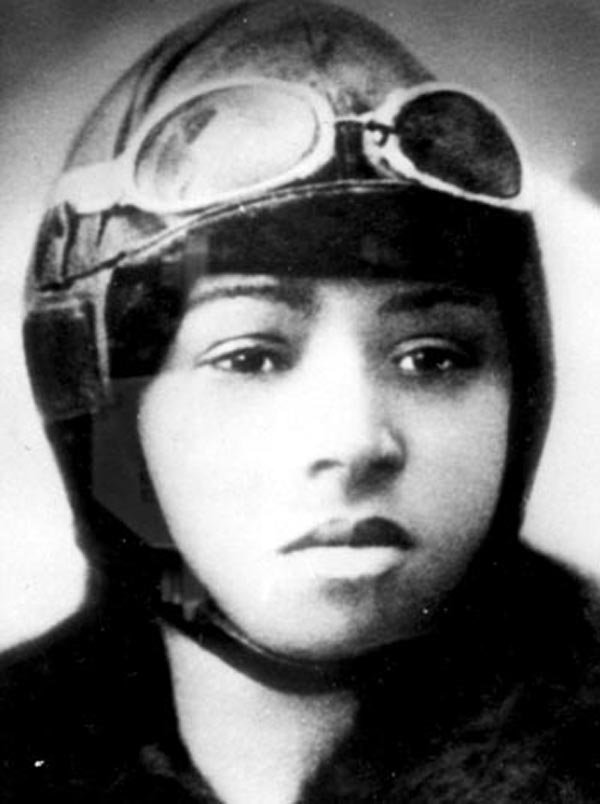 In what was a milestone event for the female aviation movement, in 1973 Emily Howell Warner joined US passenger airline Frontier Airlines as the first woman captain of a scheduled flight, and was also the first female member of the Air Line Pilots Association (ALPA).
First woman in space
During the 1960s, while commercial passenger flights continued to grow in popularity, the space race was also in full flow, and although it was the all-male Apollo crews that were making the headlines, everyone sat up and took notice when the Russian cosmonaut Valentina Tereshkova [below] became the first woman in space in 1963.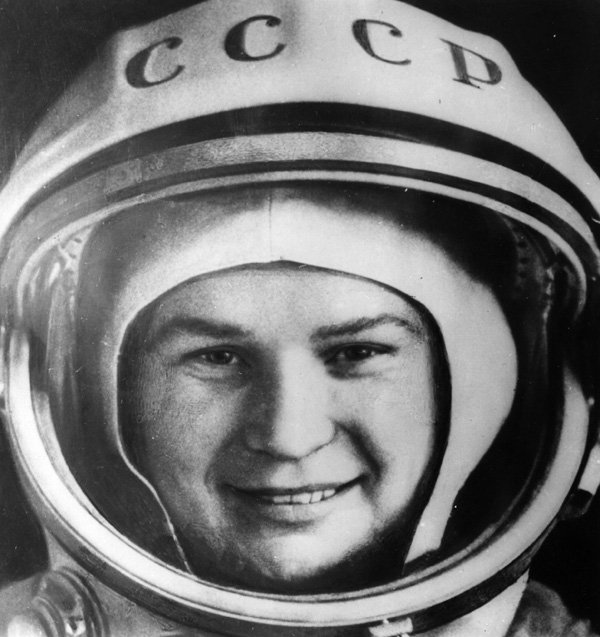 The strike for gender equality at such a high level was brief, however, while the Apollo men were making moon missions look routine, back on Earth, women were quietly working away in the background of NASA, focusing mainly on research and test flights.
Marta Bohn-Meyer became the first female crewmember to fly with the SR-71, a Mach-3 research aircraft. As an aeronautical engineer, one of her first projects at NASA involved researching the heatproof tiles on the Space Shuttle.
With the 1980s came the launch of the Space Shuttle programme, and a new era of cosmic diversity. In 1984, Judy Resnik became the first Jewish astronaut, and the second American woman in space, when she took her place on board the space shuttle Discovery. Sadly she was among the crew of the disastrous Challenger mission of 1986, losing her life alongside another pioneering female space explorer, teacher Christa McAuliffe.
Nine years later NASA appointed a female to pilot a space shuttle, placing astronaut Eileen Collins at the helm of Discovery, which engaged in a rendezvous with the Russian space station Mir. Four years later, she commanded the space shuttle Columbia.
The future for female flight?
Four years after the shuttle programme came to an end, the age of commercial spaceflight has dawned, pioneered by Virgin Galactic and with a growing number of other private space operators aiming to fly passengers into space, hopefully with more women following in the footsteps of those pioneering females who flew before them.
Image from Virgin Australia
Commercial flight is a tough profession for anyone to break into, but it is the determination and dedication of those early female flyers that paved the way for women like former Virgin Australia cabin crew member Danielle Stokes [above] who joined the airline's Pilot Cadet Programme to fulfil a dream shared by many women of becoming a commercial airline pilot.
This is a guest blog and may not represent the views of Virgin.com. Please see virgin.com/terms for more details.