Technology has changed the world that we live in and this year airlines will be taking to it in a big way, Virgin Australia CEO John Borghetti explains...
The customer experience has always been at the forefront of what we do at Virgin Australia. It is considered at every touch point and the advent of technology has enabled us to further personalise that experience.
In 2015, airlines around the world will increasingly leverage technology to improve the customer experience – from making the journey more seamless, to tailoring the journey to the customer's needs.
It is imperative businesses make themselves more accessible to their customers through technology – those that don't will simply be left behind. At Virgin Australia, we are mindful that many customers still want human interaction. Our passengers have a choice between face-to-face interactions or to forgo that experience entirely, depending on how they prefer to travel.
There are three important areas in which technology is now central to the customer experience and 2015 will see a range of advancements in this space.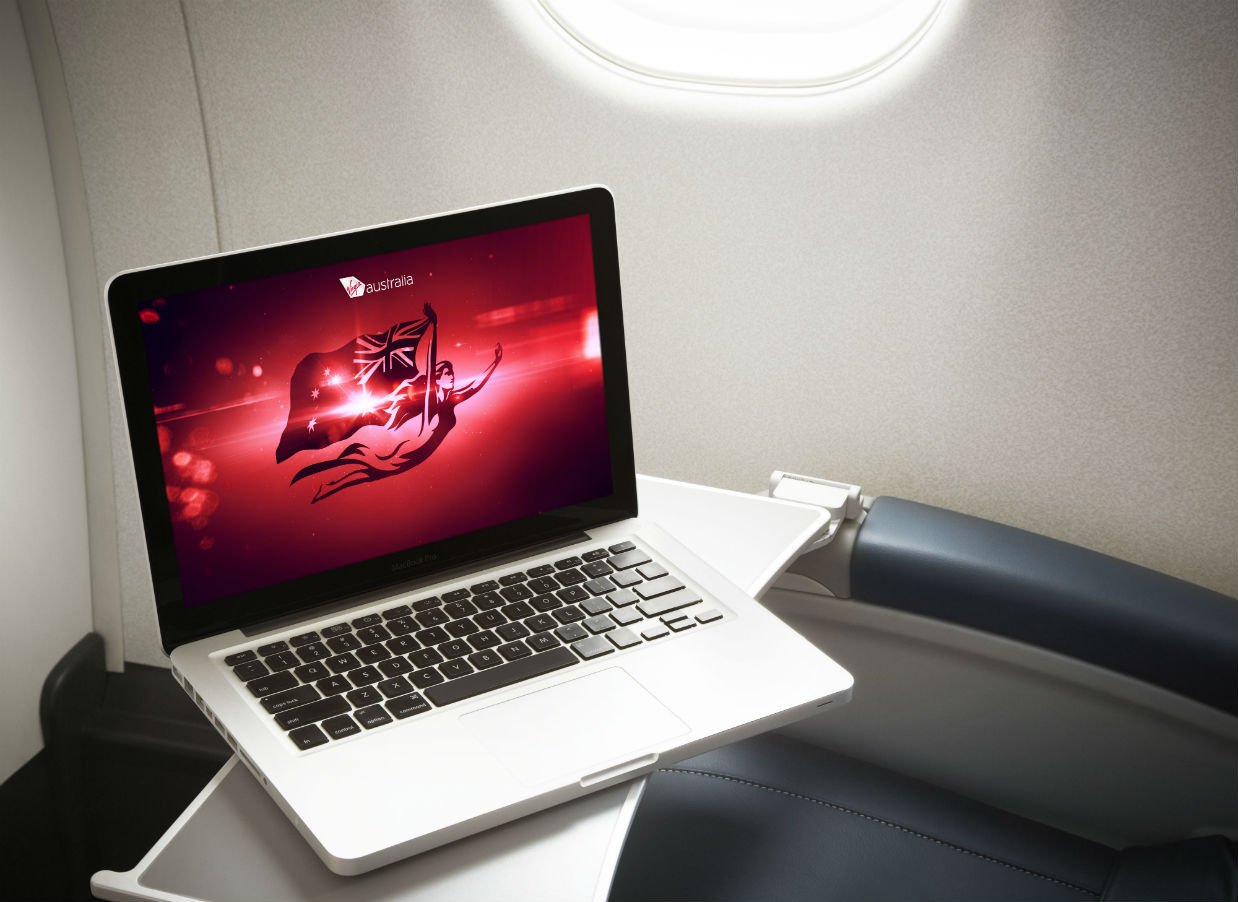 Image from Virgin Australia
On-board technology
As the first airline in the Asia-Pacific to introduce wireless In-Flight Entertainment, Virgin Australia's passengers now have access to more than 300 hours of entertainment streamed to their own devices.
We have tailored this technology so passengers can create a playlist of what they want to watch prior to boarding, making the travel experience even more seamless and enjoyable. There is an abundance of opportunity with In-Flight Entertainment and our teams are constantly looking at ways to improve this space and stay ahead of the game.
Last year, Virgin Australia was the first airline in Australia to reveal gate-to-gate technology access, clearing passengers to use their personal hand-held devices throughout their journey during take-off and landing provided the device is in flight mode. This allows our passengers to maximise their work or leisure time and take advantage of our In-Flight Entertainment system from the minute they take their seat.
The next evolution of on-board technology is in-flight internet connectivity. While many airlines around the world offer this service, it's still nowhere near the internet experience people are accustomed to on the ground.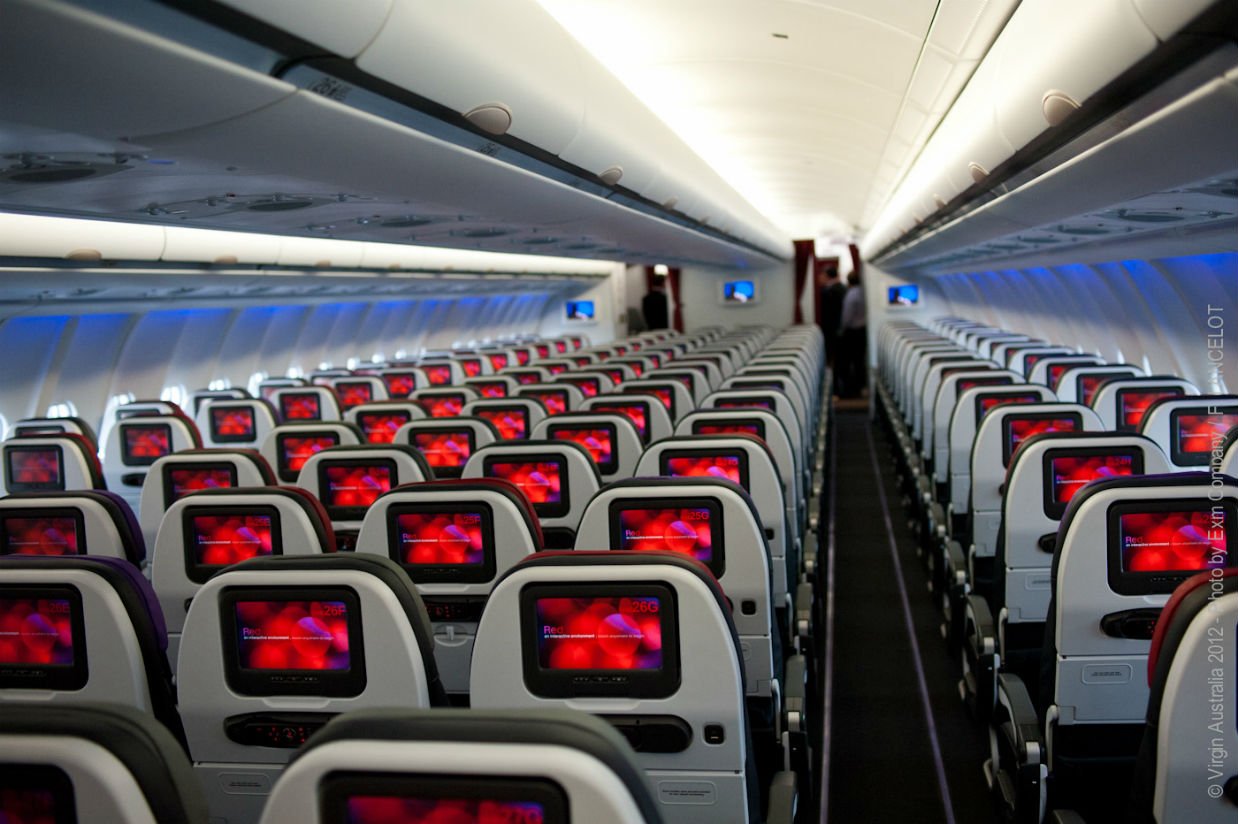 Some nations like Australia have been limited by a reliance on satellites for connectivity, rather than specially equipped ground stations. In 2015, we are likely to see further advances in this regard, with faster internet speeds and more availability enabling new avenues such as in-flight internet shopping.
Image from Virgin Australia
Mobile booking and terminal experience
Mobile check-in and smartphone boarding passes have improved the experience for anyone preferring to travel with mobile technology. Our system allows passengers to check in on their mobile phone wherever they are and eradicates the need for paper boarding passes all together, with a QR code created through a text message alert.
We will continue to use innovative technology to further enhance the check-in experience at new terminals we build across the country, some of which is technology never before used at Virgin Australia.
Image from Virgin Australia
Social Media
Social media has challenged the corporate world since its inception as it presents a major risk if not handled properly. At Virgin Australia, we believe its power to promote our brand and improve customer engagement has been invaluable.
Customers are now able to tell you how much they loved – or loathed – their experience with you and companies have another direct, immediate channel to communicate to customers. Airlines are increasingly looking to leverage customer data to enhance and tailor the travel experience.
At Virgin Australia we monitor social media seven days a week and use it as a tool to listen to and interact with our customers. Whether it's surprising a couple travelling on their wedding anniversary with a bunch of roses, locating a lost laptop for a businessman or arranging for one of our younger travellers to meet a pilot, social media is enabling us to add value to the customer experience. This will continue to be a major focus for us in 2015 as we look to build deeper relationships and engender loyalty in our customers.
2015 is set to be yet another exciting period of advancement in technology for airlines and, most importantly, their customers. Rather than deploying new technology for the sake of it, improving the customer experience will remain central to the value of developments and investment in this space.
This is a guest blog and may not represent the views of Virgin.com. Please see virgin.com/terms for more details.