It's almost an impossible task to sum up all the things my parents have taught me over the years. Whether it was how to tie my shoelaces, or encouragement in whatever career choice I wanted to pursue, they have both always been there to support me.
Today is Bring In Your Parents Day, and to mark it, I want to share the top five things Dad has taught me when it comes to business:
Follow your dreams
It might sound corny, but it's important to remember. After all, why shouldn't you follow your dreams?However big, small or crazy they are, if you want them enough, you'll find a way to get there.
As Dad has often written: "Try to do in life what interests you most. Don't go down the path of 'I can make a lot of money if I do this kind of job'." And he's right. Financial reward is important, but it shouldn't be your end goal - you'll reach your dreams much sooner if you focus your efforts on more important things.
Learn on the job
It's no secret that Dad jumps in feet first with new ideas and ventures he's excited about, and now I can see why! One thing the last two years has taught me, is the benefit of getting stuck in.
Spending time in different areas of a business, and making time to understand how everyone fits together is incredibly beneficial. You can only ever learn so much through study, the rest is down to experience, (although make sure you know the basics first!)
Treat everyone as equals and how you would like to be treated

This is a message that resonates with me. Just imagine how different the world could be if we all spoke to everyone with respect and kindness.

Something Dad has always been very clear about, is the importance of creating a happy, healthy workplace. At Virgin for example, we don't call ourselves colleagues, we're family: the Virgin family. And we treat each other as such. No one has private offices or special treatment, because every person counts just as much as the next - it's a great way to work.
Surround yourself with great people
To be the best you can be, you need to surround yourself with the very best people. Throughout his journey, Dad has worked with some amazing people, each of whom has contributed something different and invaluable to the success of the Virgin brand.
I am lucky enough to now be doing the same. Some of you might have seen my blog about mentoring, in which both myself and Peter Norris were interviewed. From day one at Virgin Management, Peter has been brilliant to me - I learn something new from him every day!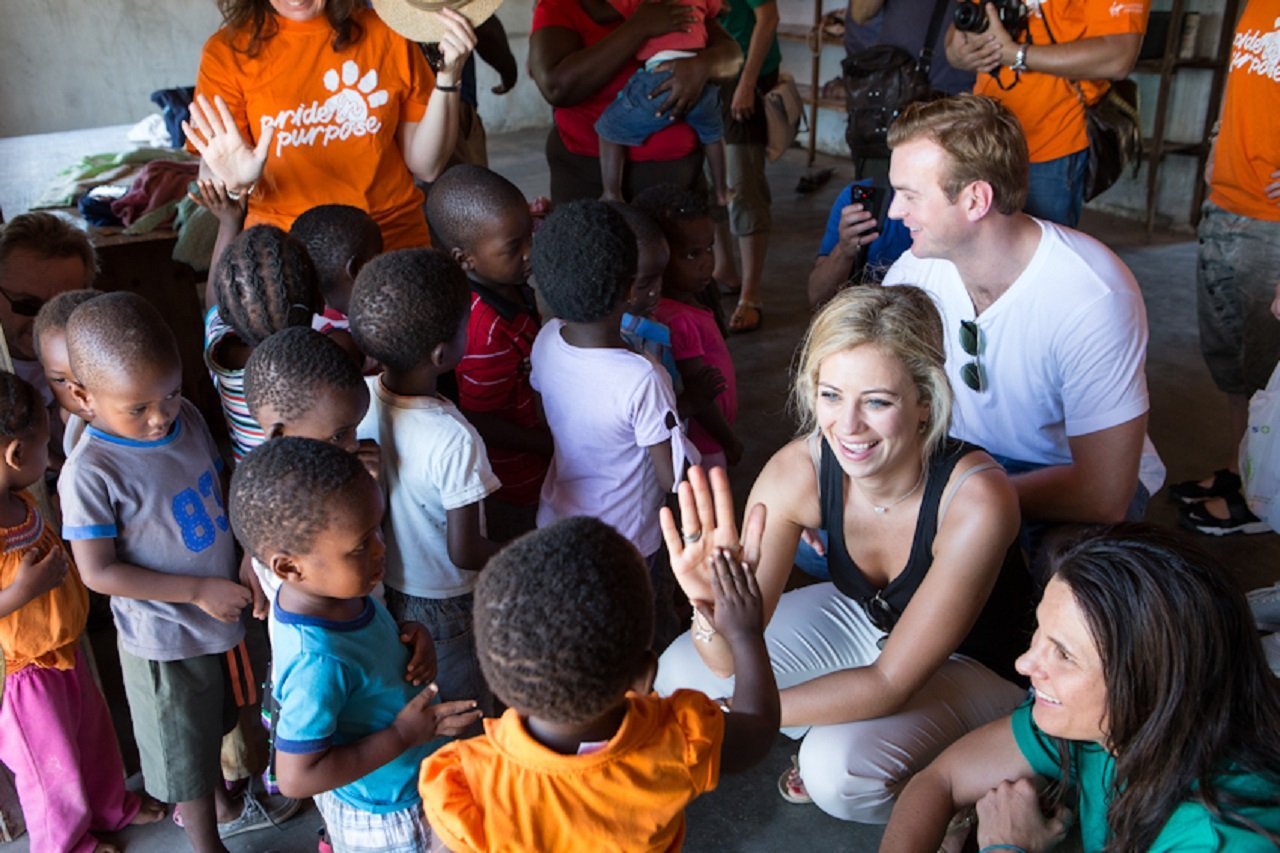 Engage people to make a difference in the world
There is no better way to achieve great things, than by engaging others to do the same. Dad is well-known for inspiring entrepreneurs of all ages, to keep going and create something that matters, and it's a lesson I keep at the core of everything I do.
At Virgin, we aspire to change business for good and encourage others to join us along the journey. It's a huge challenge, but this passion for positive change and a greater purpose has been embedded in my whole family.
Bring In Your Parents Day is the perfect time to reassess all the wonderful things our parents have taught us and reintroduce them into our work. No matter how old or 'embarrassing' you think your parents are, I have no doubt that they have invaluable skills and talents to share. What are the best pieces of business advice your parents gave you? I'd love to hear them.
Happy Bring In Your Parents Day - here's to our lovely parents!